Blog
Debut's Breaking Barriers event dives deep into diversity in the legal sector
Diversity in the legal sector is not an added bonus. Recap our latest Debut Presents event with Shearman and Sterling and Herbert Smith Freehills here.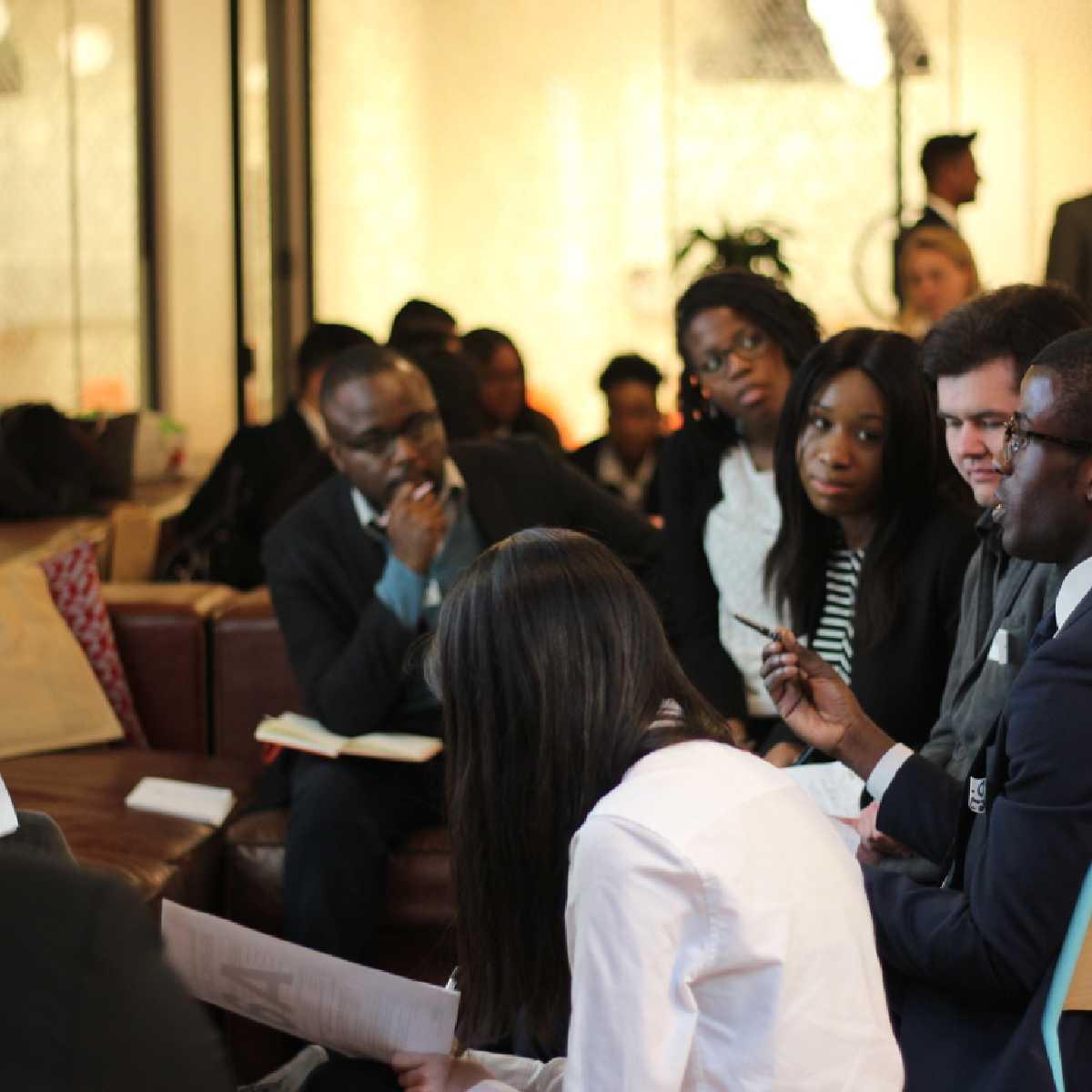 Diversity in the legal sector is no longer an added bonus. It is a necessity. Together with top law firms Herbert Smith Freehills and Shearman and Sterling, Team Debut set out to explore this notion during our latest Debut Presents event.
As with our other ? events held at Debut HQ, this event had it all. It had thought-provoking chat, an exciting and heated group activity, and fabulous networking and nibbles at the end. We're still thinking about the amazing insights revealed, tbh. Let's take a look at some of the event highlights.
Reversing the pitch flow
The amazing @HSFgraduatesUK recruiters telling us all about their firm ?? pic.twitter.com/t7V95GVwMe

– Debut (@DebutCareers) April 26, 2017
Y'know how employers make you sweat by having you 'describe yourself in five minutes or less'? We've all been there, and it's possibly the most nerve-wracking experience a job candidate can go through. Here at Debut, we're all about reversing the flow, and making the employer come to you.
The brilliant @ShearmanLaw talking about their firm ? pic.twitter.com/MyhCO6BrQb

– Debut (@DebutCareers) April 26, 2017
Which is why we make our employer guest hosts pitch their company to the student audience at every single event. After all, jobs are a two-way street, and you have to understand if a company's culture fits you as well as the other way round. We think our guest hosts Herbert Smith Freehills and Shearman and Sterling did a pretty stellar job!
Hashtag real talk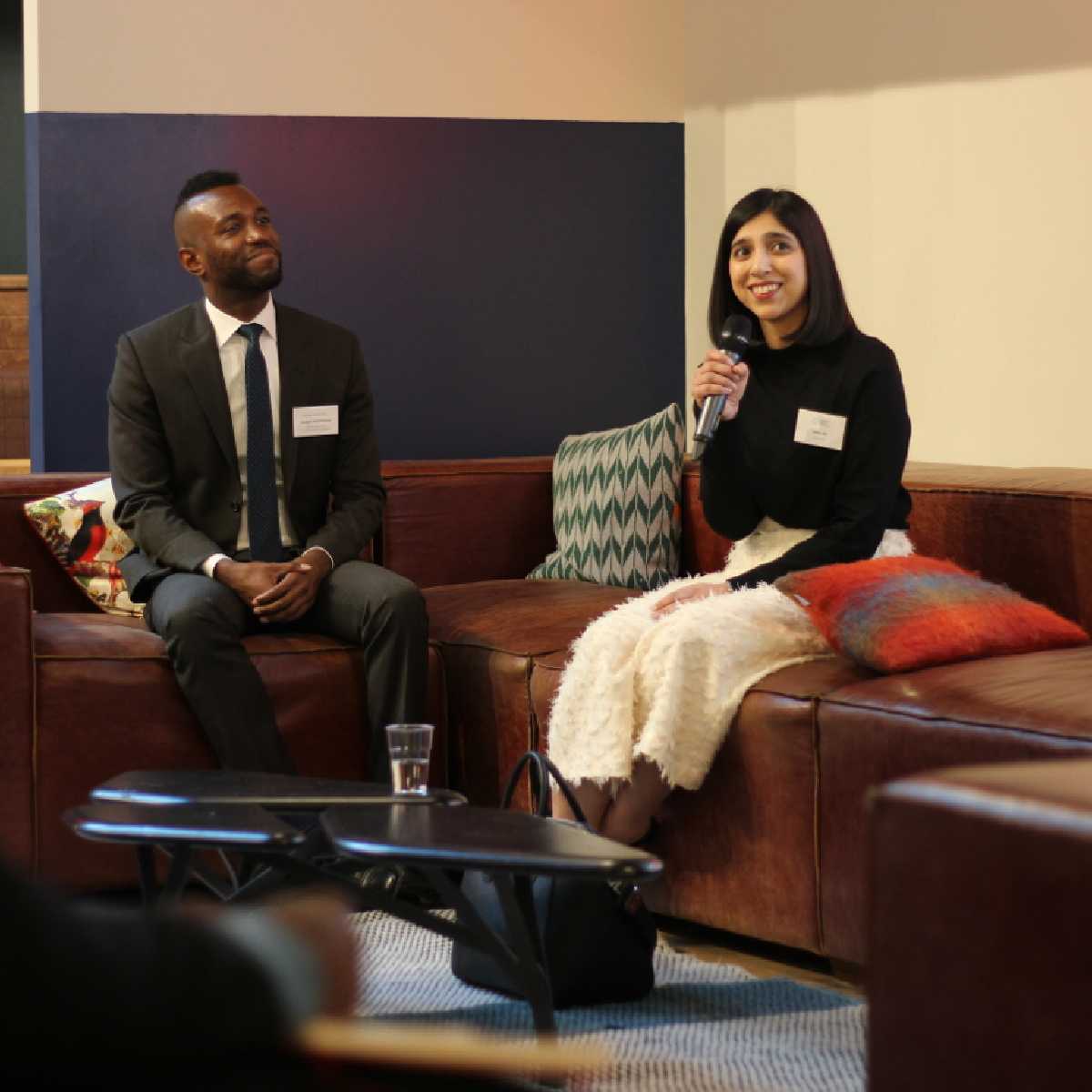 We were honoured to be joined by expert panelists Joseph Hutchinson (left) and Faria Ali (right) from Shearman and Sterling and Herbert Smith Freehills respectively. Both high level associates who identify as diverse employees, they were there to share some hard-earned wisdom to our attendees.
"Diversity is important because you want to come to work and not hide any aspect of who you are." – Joseph Hutchinson, @ShearmanLaw pic.twitter.com/5ZZ0jHc6pL

– Debut (@DebutCareers) April 26, 2017
There were takeaways aplenty from our expert panel. Overall, we gathered some top lessons:
There are plenty of employers out there who will not support diversity and inclusion within their organisation. If possible, find an alternative employer who will support you.
Find space and time to breathe. Most work environments will cause stress in some ways. It is important to incorporate self-care into your work routine.
Some diversity and inclusion issues are too deeply embedded in some organisations to be fixed from the bottom. It will take time, and a lot of lobbying from work allies such as mentors and colleagues in higher positions. Top-down initiatives will work better than grassroots efforts in big organisations.
If you are considered a 'diverse' employee or candidate, there will be individuals rooting for you to fail. Stay focused, put those blinkers on, and prove them wrong with hard work and skill.
Straight from the student's mouth
It did feel like we were barely scratching the surface – we could have listened to Joseph and Faria talk for the rest of the evening. However, a packed agenda was waiting to be fulfilled, thus we moved on to the next part of the evening.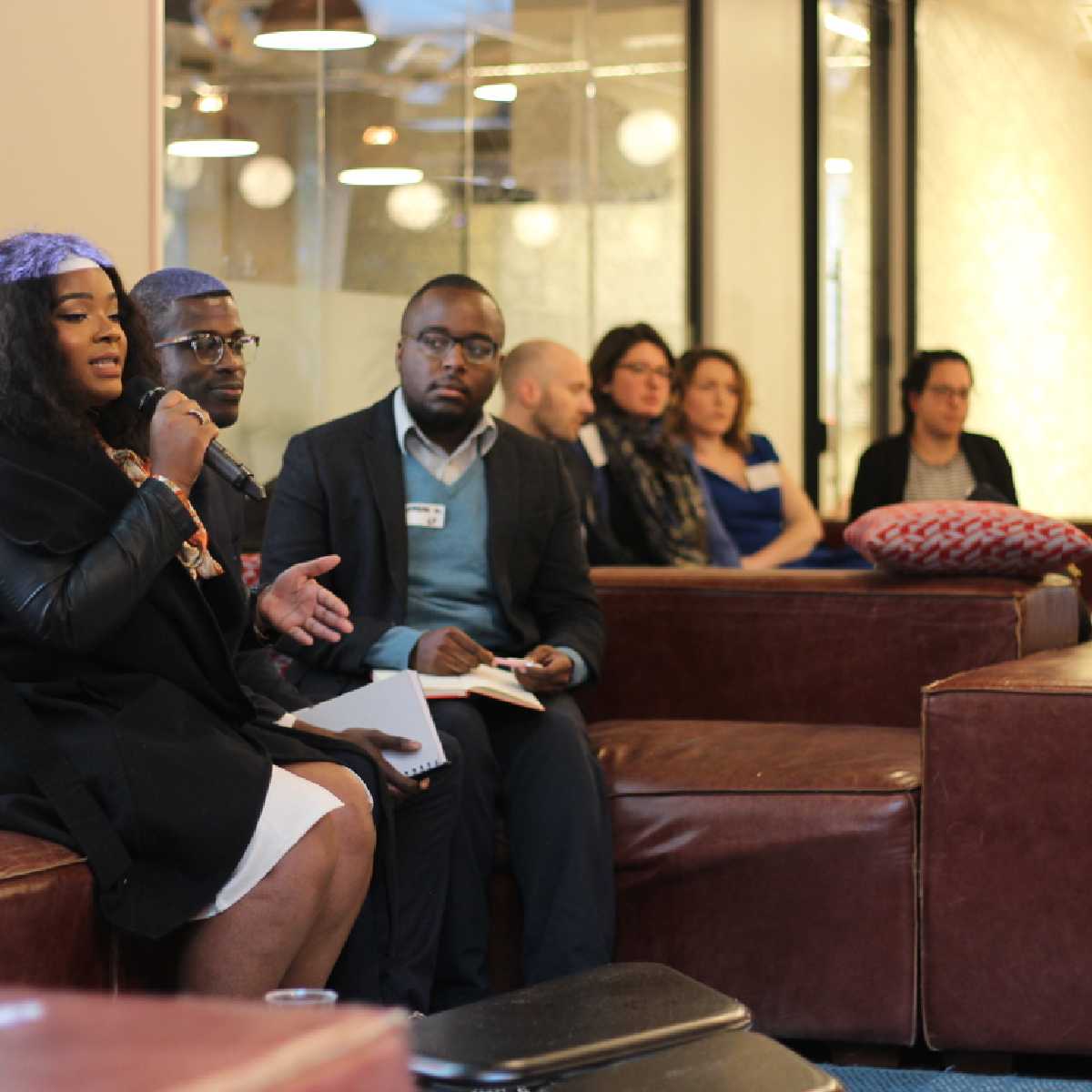 For the first time in Debut's history, we hosted a student panel alongside our expert panel. We knew it was incredibly important to hear from students who are currently hustlin' – otherwise we won't know what the current struggles are, right? Our student panel were comprised of the brilliant Princess Koko, James Davies and Jonathan Warner (left to right).
We chatted goals, expectations of a career in law and the elephant in the room: micro-aggressions in the workplace. Interestingly, only one panelist felt they had experienced any form of micro-aggression in a workplace scenario. Maybe things are looking up after all.
Order in the court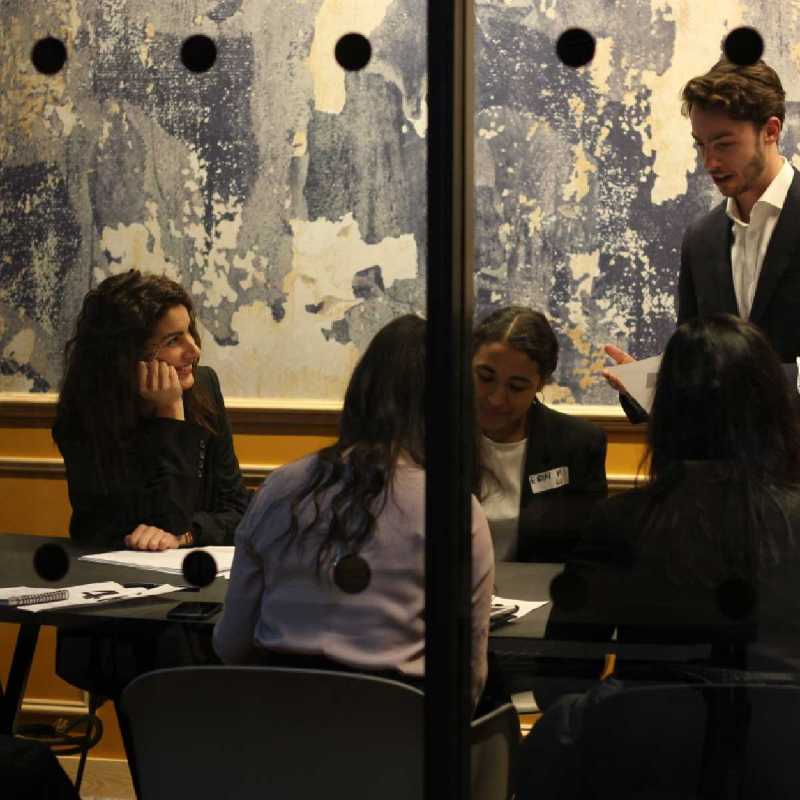 Moving into the interactive section of the evening, we broke up into six groups to hold a group debate. The question?
"This house believes a company cannot achieve success without diversity."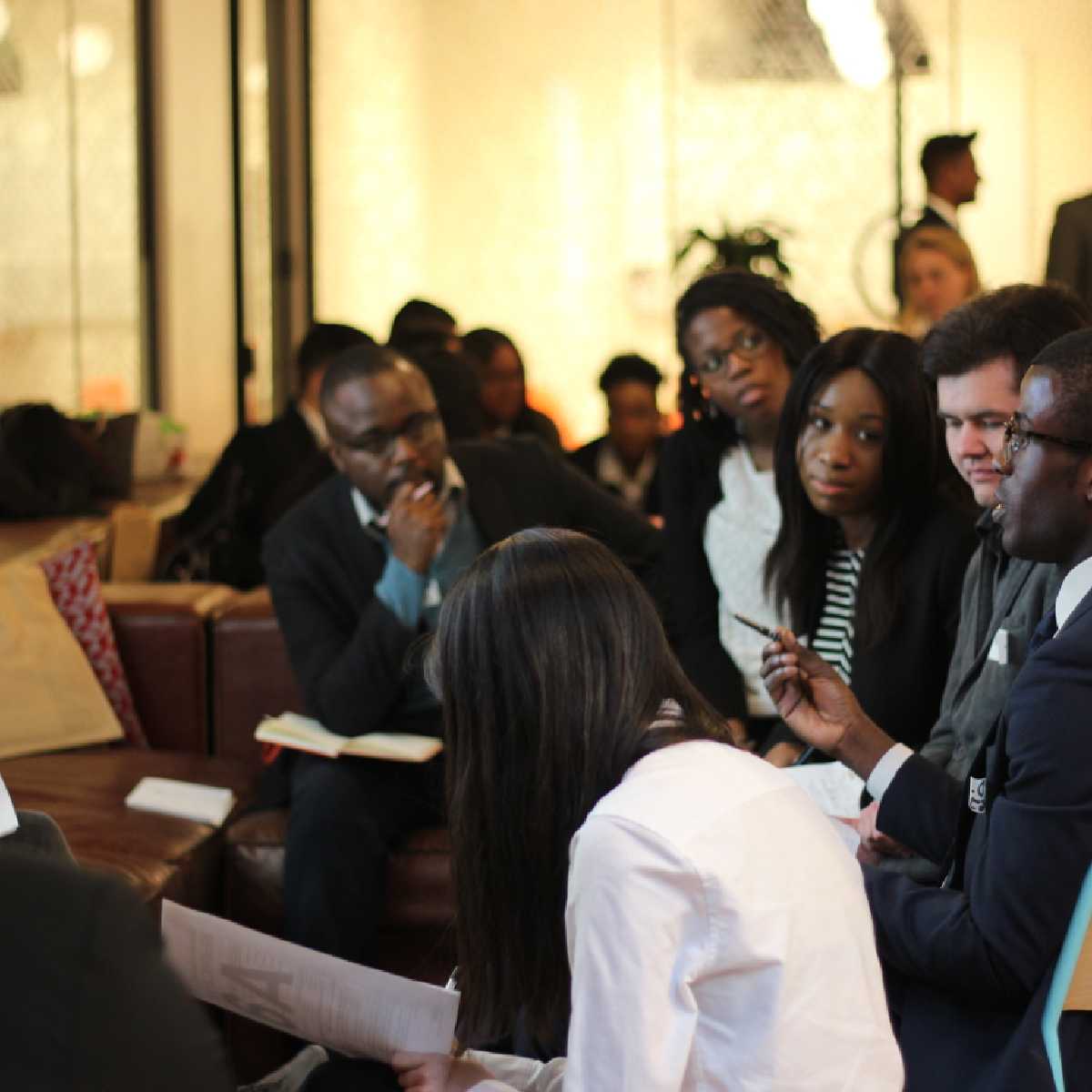 Naturally, an argument in favour of the statement may be perceived to be the easier one. (Considering we were all in attendance at an event about diversity in the legal sector.) However, it was fascinating to see our Debutants pick out the subtleties of the question. Team Debut overheard passionate speeches, intelligent arguments and impressive poise during our observations. The best part? When the debate came to a close, the post-activity discussion remained enthusiastic and respectful.
What did the Debutants think?
The evening came to a close, and thus began the networking. We used it as an opportunity to catch up with some of the attendees and get their thoughts on the evening.
Putting diversity into perspective & numbers @DebutCareers @HSFgraduatesUK @ShearmanLaw #diversityinlaw pic.twitter.com/WXab7izL8h

– Alia Legal (@AliaCampbell) April 26, 2017
Zara, from the University of Law won a one-on-one meeting with Shearman and Sterling after the group debate. "I wasn't expecting to have one-on-one contact, but it was incredibly helpful. I got to ask questions I wouldn't have had answers to from just Googling the firm. Now, I can take this information moving forward to shape my decision-making when I start applying for training contracts."
Serena, from London Metropolitan University, felt a kinship to fellow attendee and student panelist, Princess Koko (University of Buckingham). "I'm usually a reserved person, and find networking quite difficult. But the event was so relaxed, and gave me an opportunity to feel represented. I got to meet a fellow BAME student in the same position, which is truly a great comfort."
Princess elaborated, "As part of an ethnic minority, I felt like I gained so much insight tonight as to how to navigate the workplace. My biggest takeaway from tonight was said by Joseph Hutchinson, the Shearman and Sterling panelist. He said to 'burn no bridges' in work life – and to focus on networking mindfully. I'll never forget that."
Diversity and inclusion are two massive hills to climb for applicants everywhere. We hope to have provided some respite from the journey with this Debut Presents evening, and that our Debutants felt nourished from the event. Onwards!
Say hi to us on Facebook, Twitter and LinkedIn! We'd love to hear from you.